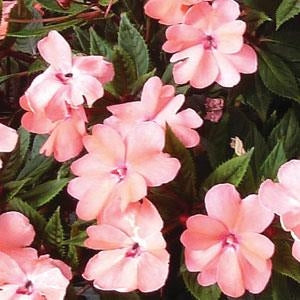 SunPatiens® will grow in full sun! The perfect solution for gardens that wind through both sunny and shady spots, it blooms from spring through summer and into fall, with big flowers on bushy, well-branched plants. There's no other Impatiens like it in the world!
Pricing & Availability
All items are subject to availability.  You may contact us via email - mulchpit1@gmail.com, or call us at 615-754-7076 to check our current availability.  We strive to keep our website prices accurate, but prices are subject to change.