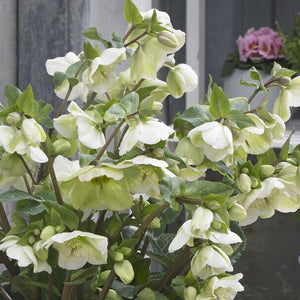 Elegant white and green flowers are held tall above low-growing foliage from winter to early spring. Soft-green veined leaves create a unique marbled look on a compact form. An excellent addition to a moonlight garden.
Pricing & Availability
All items are subject to availability.  You may contact us via email - mulchpit1@gmail.com, or call us at 615-754-7076 to check our current availability.  We strive to keep our website prices accurate, but prices are subject to change.