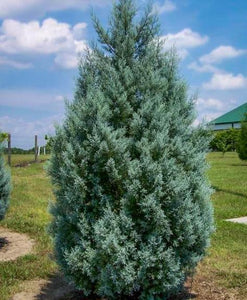 CAROLINA SAPPHIRE CYPRESS Cupressus Arizonica 'Carolina Sapphire' a must have if you are looking for a unique ice blue evergreen, Low-maintenance tree, Incredibly rapid growth rate of 2 to 3 feet per year to a mature height of 30ft, very fast-growing evergreen tree.
Pricing & Availability
All items are subject to availability.  You may contact us via email - mulchpit1@gmail.com, or call us at 615-754-7076 to check our current availability.  We strive to keep our website prices accurate, but prices are subject to change.