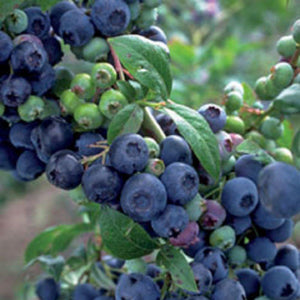 Blueberry 'Premiere' are a fruit producing bush that yields early in the season with a large harvest of large, dark blue berries. Blooming in February to early March, this blueberry will be covered in tiny white or pink flowers. Blueberry 'Premier' will produce ripe fruit from May to June in the southern growing region.
Pricing & Availability
All items are subject to availability.  You may contact us via email - mulchpit1@gmail.com, or call us at 615-754-7076 to check our current availability.  We strive to keep our website prices accurate, but prices are subject to change.