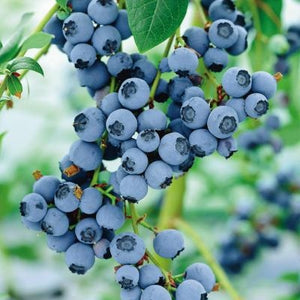 Blueberry 'Brightwell' are blueberries that produce outstanding yields of deep blue, medium-sized berries. This upright, vigorous plant ripens early to mid season. The berries are delicious for eating or can serve as a pop of bright color to ornament your yard or garden.
Pricing & Availability
All items are subject to availability.  You may contact us via email - mulchpit1@gmail.com, or call us at 615-754-7076 to check our current availability.  We strive to keep our website prices accurate, but prices are subject to change.