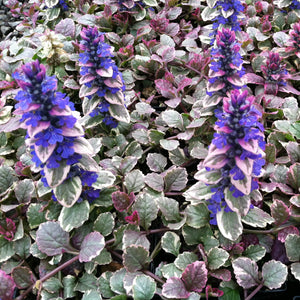 STUNNING TRI-COLOR FOLIAGE OF CREAM AND GREEN                               ENHANCED WITH BURGUNDY RED TINTS                                                                PERKY BLUE FLOWER SPIKES APPEAR IN LATE SPRING                                              FULL SUN TO FULL SHADE

Pricing & Availability
All items are subject to availability.  You may contact us via email - mulchpit1@gmail.com, or call us at 615-754-7076 to check our current availability.  We strive to keep our website prices accurate, but prices are subject to change.