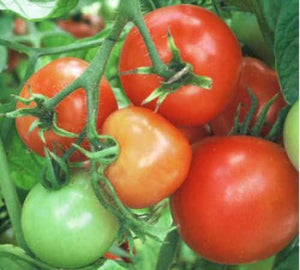 This is a great choice that bears sizable fruits on a very compact plant that works well in containers and small gardens. Especially strong, bushy plants bear tasty, medium-sized tomatoes great for sandwiches and slicing. The heavy foliage of this hybrid helps protect tomatoes from sunburn. Height 3-5 ft. Matures in 65-70 days
Pricing & Availability
All items are subject to availability.  You may contact us via email - mulchpit1@gmail.com, or call us at 615-754-7076 to check our current availability.  We strive to keep our website prices accurate, but prices are subject to change.