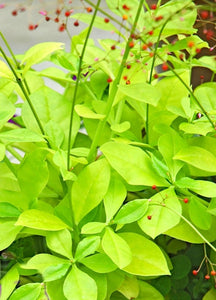 This unconventional addition is very appealing with its eyecatching chartreuse foliage. It handles stress well, particularly heat and drought conditions. In fact, when exposed to demanding light, feed or moisture conditions, its foliage becomes an even more vibrant lime-green color.
Pricing & Availability
All items are subject to availability.  You may contact us via email - mulchpit1@gmail.com, or call us at 615-754-7076 to check our current availability.  We strive to keep our website prices accurate, but prices are subject to change.