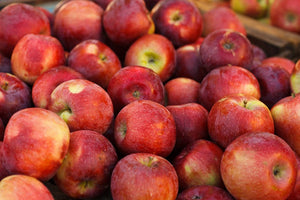 IT'S SUPER SWEET TASTE , GREAT RIGHT OFF THE TREE .IT IS GREA FOR PIES AS WELL AS PRESERVES IT IS SIMPLY YUMMY.                                                                                    THIS PRODUCTIVE TREE IS DISEASE RESISTANT TO FIRE BLIGHT AND CEDAR APPLE RUST. 
MATURE HEIGHT 12-15 FEET                                                                                                  SELF POLLINATING                                                                                                            FULL SUN
Pricing & Availability
All items are subject to availability.  You may contact us via email - mulchpit1@gmail.com, or call us at 615-754-7076 to check our current availability.  We strive to keep our website prices accurate, but prices are subject to change.